News & resources from Superyacht Agency Services
---
New Website Launched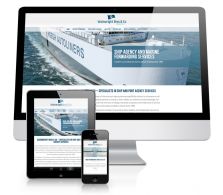 Wainwright Bros & Co are pleased to launch our brand new website www.wainwrightbros.com. Users can find out about all of the Freight Forwarding and Port Agency services we offer, and we've got a lovely gallery of images taken of cargo and ships at Southampton.
As always we are keen to hear from our customers so any comments would be gratefully received. Remember to also get in touch if you need anything moving in or out of Southampton - we'd love to hear from you.
Contact us via our website www.wainwrightbros.com/contact-us/ or email shipping@wainwrightbros.com or call +44 (0)23 8022 3671.